Our Promise: Honesty and Integrity, Always.
No Sales Gimmicks, High Pressure tactics, or Surprise Pricing EVER! Give us 15 minutes and we can find a solution for you.
Call RampNOW today!
Can't get out of the house because you're using a walker, wheelchair or scooter?
Is a family member being excluded from activities?
Trouble getting up and down the stairs at home?
Hard to take a bath?
We've been in the same situation and know how frustrating this can be. RampNOW rents, sells and installs stair lifts, ramps, rollators, walkers, bath tub lifts and other accessibility products that assist individuals with mobility issues, granting access to places most people take for granted. We have over 20 years of experience in these situations in Northeast Illinois. We are the #1 Stair Lift and Ramp source in Chicago and Illinois.
Save Hundreds With Our 15 Minute Quote
Like a famous insurance company, we can give you a free and accurate price quote in 15 minutes or less. One of the secrets behind the success of RampNOW is the fact that our quotes are done in 15 minutes or less.
Call to arrange your free quote 630-892-7267.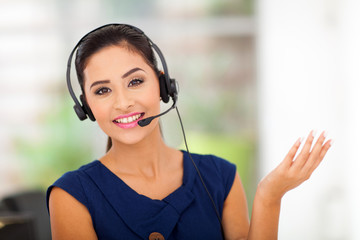 Recent comments about RampNOW on Angies List:
Alexander E
My 86 year old mother took a bad fall down the stairs before Christmas. She lives alone in a town house with stairs leading to a second floor where her master bathroom and bedroom are located. It was clear that the stairs were going to pose a serious danger to her remaining independent and safe. We contacted Ramp Now to look into a stair chair lift.
I contacted Ramp Now through Angie's List and very promptly got a call back from Carlos the General Manager. He was great from the start. Very friendly and willing to help.
A couple of days later, Troy (one of the technicians) came out to provide an estimate. Ramp Now doesn't have sales people. The actual people who install the equipment come out to do the evaluation. I think this is a very good idea as they are the technical experts and know what is best from an equipment and installation standpoint.
Troy was very polite and nice. He gave us a quote for a stair chair that would fit our needs. We discussed the options of renting vs. buying. I called Troy back several times that afternoon to clarify some of our questions. He was very nice and patient.
We decided to buy the unit. Even before I could call Carlos to let him know, he called me. That was on a Monday. That Wednesday, another installer - George was out to put the unit in. George was also very nice and efficient. He was extremely polite to my mom and was very careful to show her how to use the chair. He was very clean and efficient in his work.
Carlos called me the next day to check on us.
So in conclusion, I can say that working with Ramp Now was a great experience and I would not hesitate to recommend them to anyone. I would gladly use them again. They have my trust.
If you are looking for an honest and quality organization for any need having to do with helping people stay mobile, they are your company.